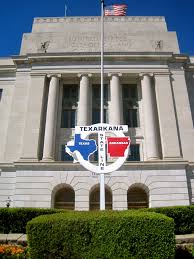 We provide a broad range of services to help clients secure a sound financial future. In addition to the core services listed below, we provide customized services to address our client's individual needs.

Our services are very comprehensive. Call for a free evaluation of your tax, accounting and general business needs. Compare the difference between what you're presently doing and what we can do for you. These are some of the standard services we provide.

Small Business Accounting Services
We offer a range of accounting services to help keep your business running smoothly. Our monthly clients receiving full service accounting include monthly compilations of financial statements or write ups, bank reconciliations, payroll and payroll tax report preparation, sales tax computations and sales tax report preparation. We realize that most small businesses can not afford a full-time accountant but still need the expertise at times. We can cater services specifically for you, performing all of the above services or just a few. We are here when you need us!

• Monthly Compilation of Financial Statements
These give you a monthly look at where you stand in the form of income statements, balance sheets, and statement of cash flows. Every month we look at your financial picture so we can alert you to those areas that need your attention. Watching your bottom line can often help improve it.

• Bank Reconciliations
We prove your bank balance every month and advise you of any bank charges, bank errors or arithmetic mistakes on your part so you know exactly how much cash is available for spending.

• Payroll and Payroll Tax Report Preparation
We offer payroll check preparation, direct deposit of payroll checks, new hire reporting, posting of your earnings history, retention of your payroll information and filing of payroll tax reports, W-2s and 1099's. These records on every employee are required by law and help us to prepare your payroll tax returns.

Medium to Large Business Accounting Services
In addition to the services listed above, we offer a more in depth look into your business by preparing full or limited disclosure financial statements and reviewed financial statements.

• Disclosed Financial Statements
Financial Disclosure Statements are financial statements that disclose certain required financial information. The purposes of the financial disclosures are to inform the users of the financial statements regarding the company's financial position, results of operations, and cash flows.


• Reviewed Financial Statements
We can provide in depth financial statements for those entities that require more assurance of their financial position. Reviewed financial statements provide a limited level of assurance that the statements meet the requirements of US GAAP and are free of material misstatements or false or missing information.

• Proactive Tax Planning
The best time to save money on your taxes is four to six months before they are due, and this requires expert planning. We provide one-on-one pro-active tax counsel to meet your unique personal and business needs. The typical client benefits the most from expert tax advice in: Year-end strategic planning to help minimize your tax liability; Effective and timely structuring of your personal and business transactions; Executive compensation planning; Money-saving self-employment and payroll strategies; Successful retirement and estate planning and business start up and exit strategies.


Tax Return Preparation
We provide accurate on-time year-end tax returns utilizing pro-active tax strategies described above. Our Firm prepares hundreds of tax returns each year for a broad range of clients including: individuals, partnerships and LLC's, sub chapter S corporations, corporations, fiduciary organizations, and gift returns. We provide high level reviews of your return to ensure accuracy and minimize your tax liability.

Business Formation
Many important decisions and financial commitments are involved in starting a new business or selling an old one including start-up, expansion, limited liability formation, corporate filing, organization, and sale of a business. The tax effects can be dramatic without careful consideration and thoughtful planning.

IRS Audit Representation
As a valued client we will be available to you in dealing with the IRS and other taxing authorities. We will represent you and assist you in preparing for audits and appeals conferences. We also provide expert counseling on technical tax issues, penalty assessments and negotiations to resolve payment of tax deficiencies.

Personal Financial Planning
We work with our clients in the areas of investment strategies, tax planning, risk management and asset preservation to maximize growth but limit tax consequences. We ask the question "Where do you want to be financially"? And then review their retirement, business, education and other needs to be certain their goals are attainable.

Business Planning
Establishing short-term and long-term goals and effective methods of achieving them is essential to successful business management. Our Firm can assist you in developing a comprehensive business plan that will help you identify and achieve your goals.

Consulting Services
Our most important goal is to assist you and your company in increasing after-tax profitability. The close working relationship we share with our clients gives us a better understanding of their overall financial goals. We offer a broad array of valuable consulting services including: cash management, financing, compensation and benefit plans, computer-based accounting systems, succession planning for family-owned businesses, mergers and acquisitions, health care, compliance with government regulations, litigation support, software evaluation and implementation.

Organizational Consulting
Our Firm can provide expert advisory services to assist you with such issues as organizational structure, job descriptions, performance appraisal, teambuilding, communications, and other human resource concerns.

CFO Outsourcing
Our Firm has a solution for companies whose CFO, Controller, or related higher level financial functions are pulling key people away from their core business or are simply not being handled well or at all. Our outsourcing specialists know that your company's competitive edge and margins of success depend quite substantially on the management of your financial operations and your choice of CFO and Controller. Our financial operations management outsourcing experts offer professional CFO/Controller services to give your company immediate access to top level financial professionals with the experience and financial acumen necessary to achieve your goals. Expert financial management is as critical to you as it is to a Fortune 500 company. Our financial operations management and CFO/Controller outsourcing experts can work with your management team as consultants, as your complete finance and accounting department, or by project.